Fighting loneliness with friendship
Loneliness affects tens of thousands of people across the RAF community. Whether it's a veteran struggling to adapt to life after service, or a family member facing difficulties alone, loneliness can be devastating to people's mental and physical wellbeing.
The RAF Association's Connections for Life service aims to fight loneliness with friendship and create a resilient, empowered and connected RAF Community.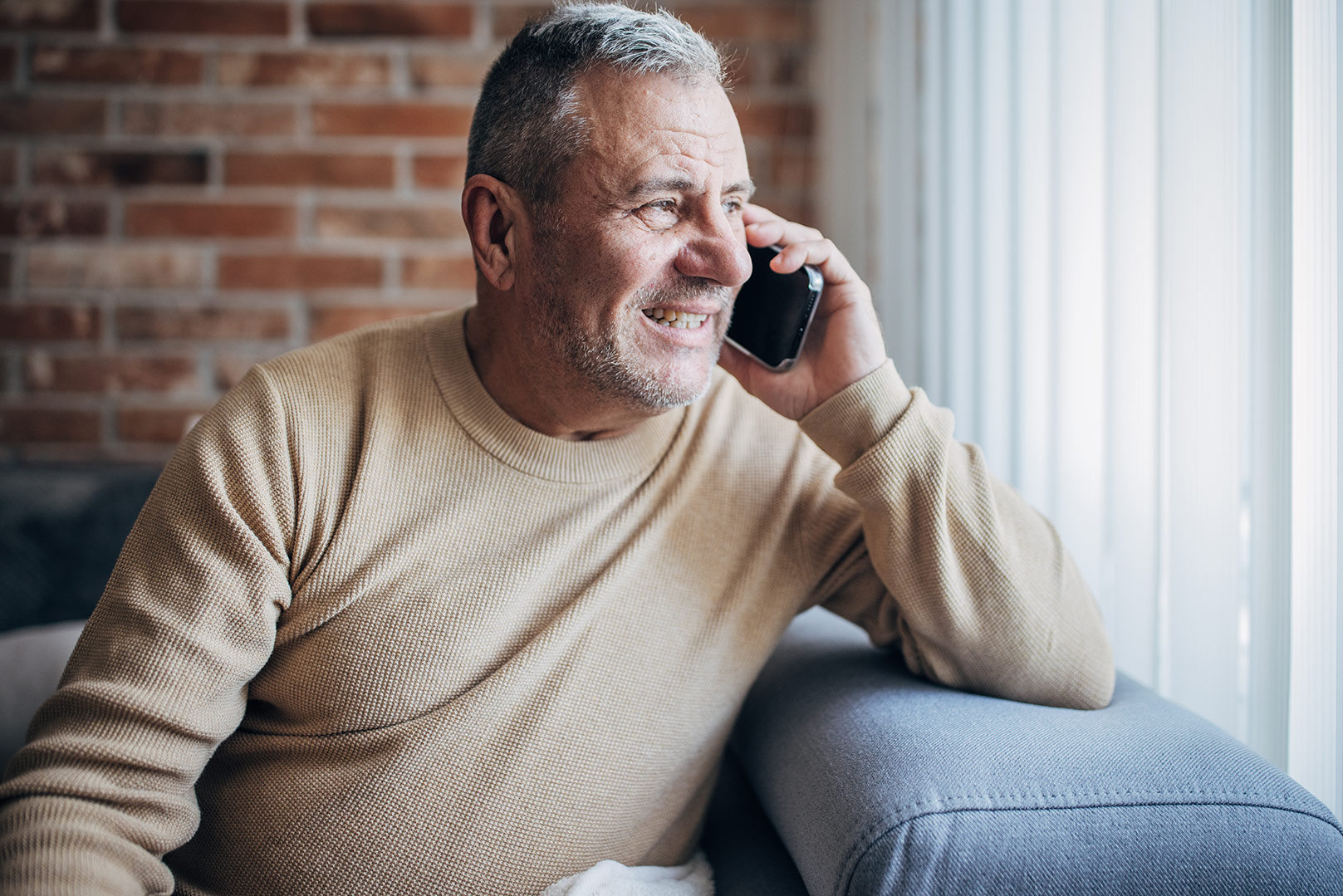 But not everyone has someone to hear it
The RAF Association's Connections for Life volunteers are at the heart of the service. They provide one-to-one, personalised conversation, vital friendship and support via telephone and other initiatives.
The positive impact our volunteers have on the RAF community is huge and can be seen through the wonderful responses from our beneficiaries.
Read about Ray's story, a connections for life beneficiary. To sign up to help more people like Ray, click the button below.
A friend when you're feeling alone
In the RAF, we've always looked out for our own – that's something that will never change. Now through Connections for Life, we can make certain that no one in the RAF community ever feels alone or left behind.
Ensure we can offer practical and emotional help
In one year we reduce loneliness and isolation thanks to our volunteers making over 100,000 friendship and welfare check calls to people in need of our help.
Help us reduce feelings of isolation and loneliness
Loneliness is linked to serious health risks like cardiovascular disease. With more people feeling isolated, our friendship services are needed more than ever.
Protect family bonds for those who are serving
We look out for the welfare of serving personnel's families, whether a family member is lonely, facing hardship or is suffering from dementia.
Current volunteer roles
Find out more about our Connections for Life volunteer roles below.
"I wish to thank my volunteer for her kindness. In recent weeks she has provided a lifeline to me. We have amazing conversations, from garden sheds to my old times at Brize Norton. She is a joy to the ear."
Mrs. C
Connections for Life beneficiary
"I wish to thank my volunteer for her kindness. In recent weeks she has provided a lifeline to me. We have amazing conversations, from garden sheds to my old times at Brize Norton. She is a joy to the ear."
Mrs. C
Connections for Life beneficiary